Sponsored Links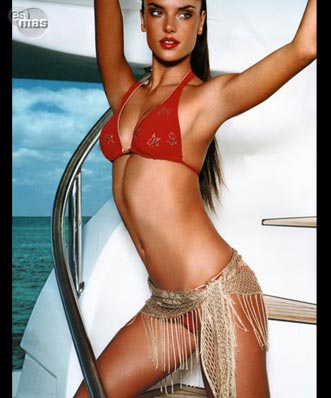 [
Esma
s
] Las fotos abajo han terminado por convencerme que la top model e imagen de
Victoria's Secret
,
Alessandra Ambrosio
(26), estaría embarazada de su primer hijo con su novio
Jaime Mazur
. La noticia circuló primero en la prensa brasilera, en el diario brasileño
"Diario Catarinense"
. Según la publicación Alessandra se enteró de su embarazo
hace pocos días
.
Hace unos días circularon unas fotos de Alessandra en bikini pero no se apreciaban en ellas su pancita; en éstas es notorio el abultado vientre que contrasta con el usualmente plano (foto arriba) de la modelo. Clic en cada foto para ampliar.
Original post by Blogdelatele
Sponsored Links
You can follow any responses to this entry through the
RSS 2.0
feed.
You can
leave a response
,
or
trackback
from your own site.